3D Imaging
The i-CAT™ scanner gives our practice state-of-the-art technology to help our surgeons diagnose potential issues more accurately and provide treatment with unprecedented confidence. Unlike a traditional spiral CT scanner, this 3D system utilizes cone beam CT technology and provided precise, crystal-clear digital images while minimizing your exposure to radiation.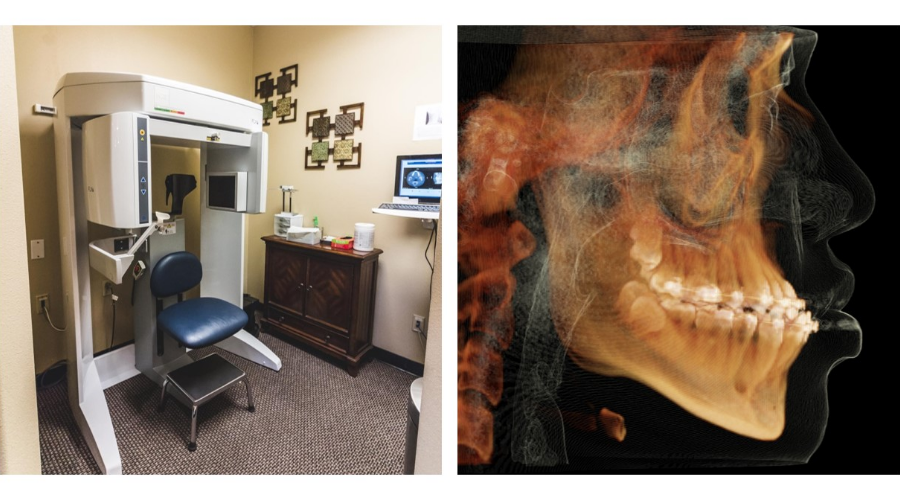 ---
The i-CAT scanner brings the latest 3D technology to Inland Empire Oral & Maxillofacial Surgeons, providing unmatched visualization of anatomical detail aids in treatment planning for wisdom teeth extractions, impacted canine exposures, dental implants, orthognathic surgery, pathology and TMJ disorders.
It helps us better explain the particulars of your case and address any questions you might have. Our doctors can use this innovative technology to quickly and easily share 3D images of the area of concern with your referring doctor – allowing the doctors to collaborate on your care, improving your experience and delivering a positive treatment outcome.
---
3Shape Intraoral Scanner

The 3Shape Intraoral Scanner allows for a digital impression of your teeth. It is much more accurate than traditional impressions so that your implant crowns can fit perfectly without any remakes. Furthermore, you don't have to deal with gagging on impression material, improving your overall dental experience.
At IEOMFS, we use digital scanning for precise surgical placement of your dental implant. We also use it to capture your dental implant position so that your general dentist can deliver your crown, minimizing the number of appointments.
---
X-Guide to Technology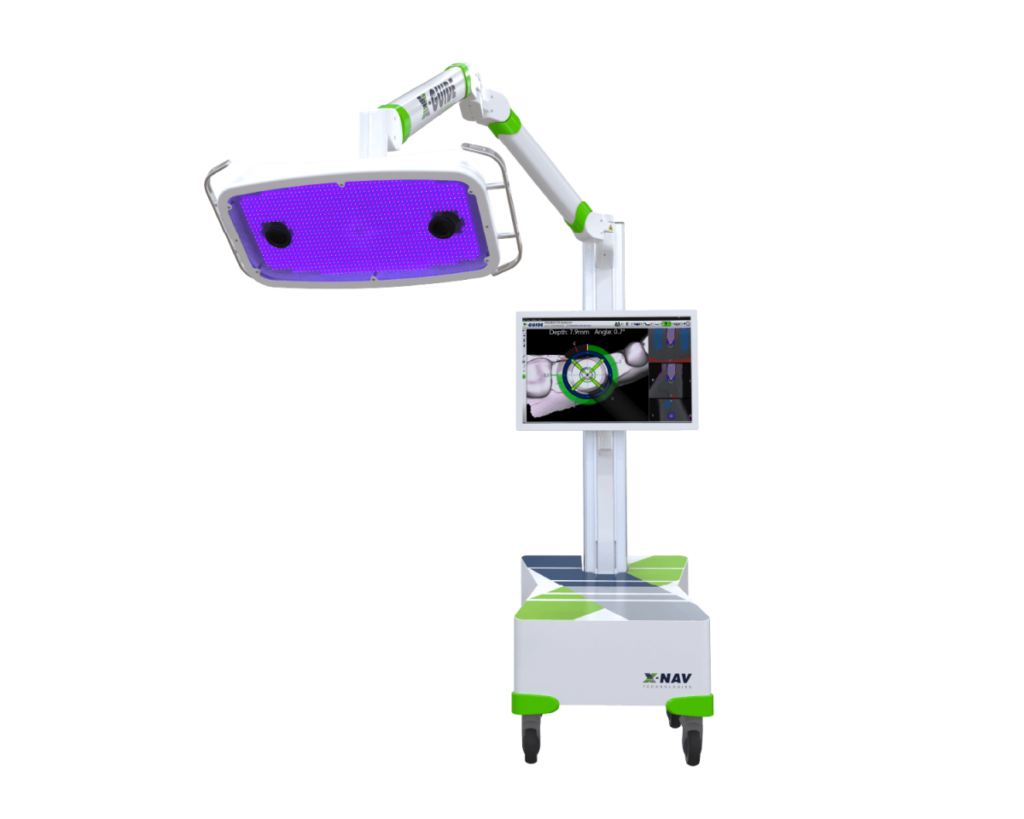 The X-Guide® provides real-time 3D guidance for placing dental implants with the ultimate precision. It offers significantly improved accuracy as well as direct visualizations of surgical sites.
X-Guide technology facilitates the improvement of the position, depth, and angle of implant placements. Using 3D imaging and sophisticated software, turn-by-turn guidance allows for improved results. Studies have shown that X-guide navigated surgery is 11x more accurate than freehand surgery.
---
Virtual Surgical Planning


Technological advances have revolutionized the way we plan for complex maxillofacial cases. We can take advantage of a virtual, computer environment to plan treatment and visualize anatomy in 3D. The surgical plan is then transferred to the patient through custom computer-engineered surgical splints and cutting guides, improving accuracy and surgical outcomes. See how it can be used to plan for orthognathic surgery, maxillofacial reconstruction, and TMJ prosthetic replacement.
Orthognathic Surgery
Treatment planning for orthognathic surgery (or jaw corrective surgery) involves capturing the patient in 3D anatomy using a CBCT scan. The surgery can then be rehearsed virtually. Osteotomies are performed in the desired location and pertinent vital structures can be visualized. Surgical splints are computer manufactured and enable accurate positioning of the jaws.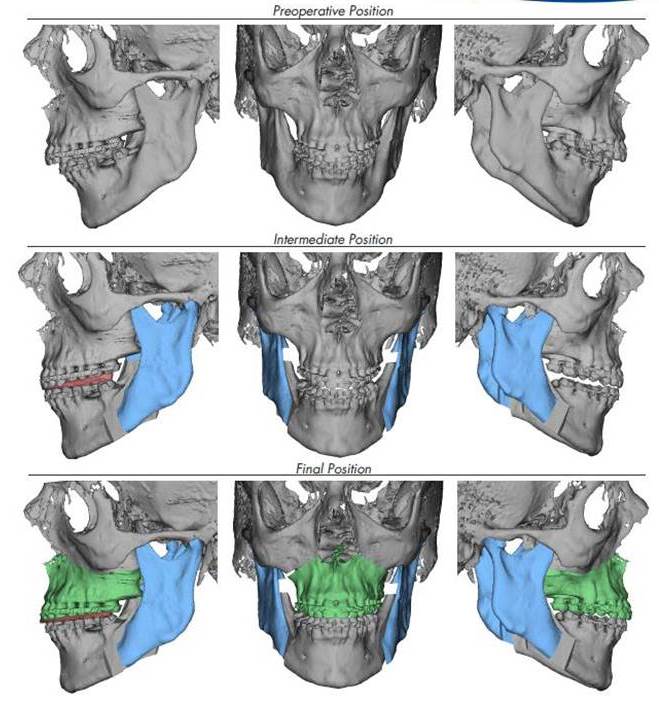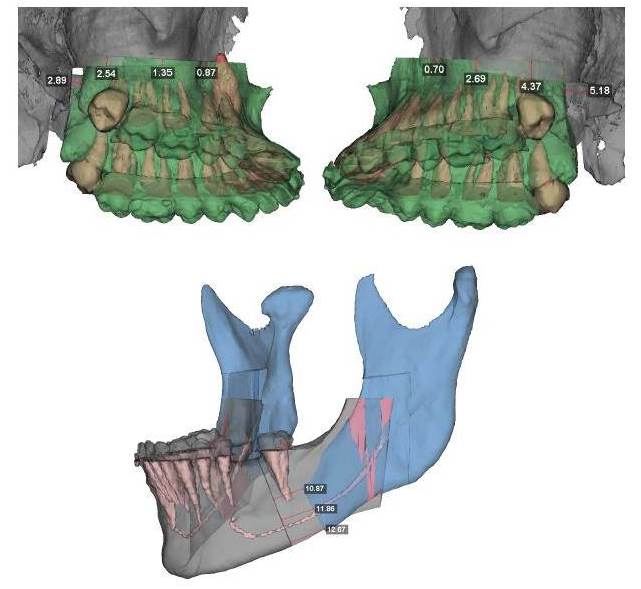 Maxillofacial Reconstruction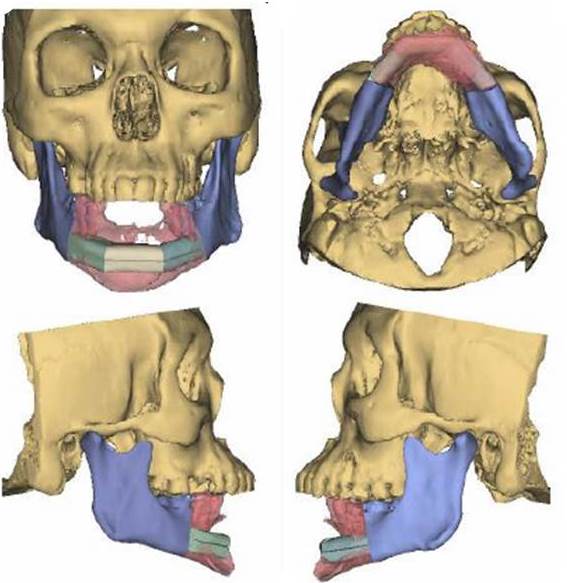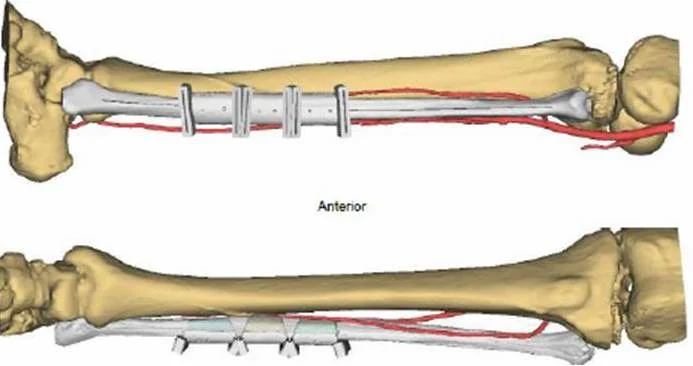 ---
Piezosurgery
What is Piezosurgery?
The PIEZOSURGERY® system uses ultrasound waves to cut bone without damaging soft tissue. Whereas traditional methods of bone-cutting, such as drills and burs, result in some tissue and bone loss regardless of the dentist's precision, piezosurgery technology eliminates this risk. We are able to perform procedures such as tooth extractions, ridge expansion, and implant site preparation with increased accuracy and minimal discomfort.
Benefits of Piezosurgery
Accuracy – Hard tissue is surrounded by soft tissue including arteries, nerves, and sinus membranes. In traditional surgery, there is a great risk of damaging this precious tissue, but with piezosurgery, the system is so accurate and specific to the surgery site that this risk is eliminated.
Comfort – If you fear the trauma associated with drills and burs, piezosurgery eliminates this problem as well. The procedures completed with piezosurgery technology result in minimal bleeding and swelling, and reduced pain.
Healing Time – Healing time is accelerated when piezosurgery technology is used. Not only will you heal faster than with traditional surgery, but you will experience minimal post-operative pain or discomfort.
Safety – Piezosurgery techniques are extremely safe.
Treatment planning for maxillofacial reconstruction involves the removal of the tumor and reconstruction with bone from other parts of the body. This can be done accurately and efficiently in a virtual environment, giving us confidence going into surgery and enhancing outcomes.