---
Dental implants have revolutionized dentistry and now represent the gold standard for permanent tooth replacement, whether it be one, several, or all of your teeth.
The surgeons at IEOMFS have the skill and experience to execute your implant procedure in a safe and predictable fashion.
---
What Are Dental Implants?
A dental implant is a biomedical device made up of a titanium alloy with a treated surface that allows integration with bone in a process known as osseointegration.
This implant is surgically placed into your jawbone and acts as a root replacement and foundation for your new tooth.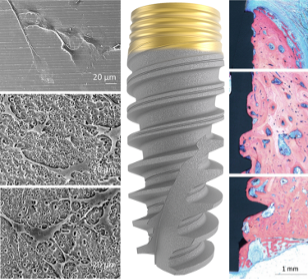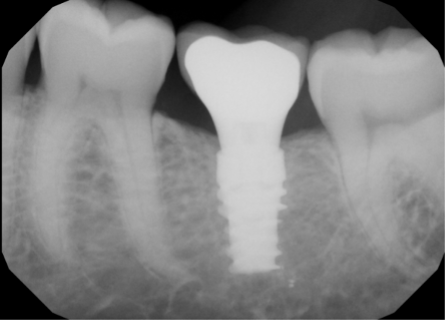 Why Select Dental Implants Over Other Options?
Dental implants offer permanency and stimulate your jawbone so that it does not resorb or atrophy. It has a high success rate and a proven track record in single-tooth and multiple teeth replacements.
The other permanent tooth replacement option is a 3-unit bridge. This option is destructive because it requires cutting your natural teeth on either side of the missing area to span the missing site.
If one of the supporting teeth fails, then the entire bridge fails and a one-tooth problem now potentially becomes a three-teeth problem. The cost of this treatment path skyrockets. A 3-unit bridge should only be considered as a backup option if you are not a candidate for dental implants.
---
Am I a Candidate for Dental Implants?
The best way to confirm your eligibility for a safe and successful dental implant procedure is to schedule a consultation with one of our surgeons.
Risk factors for poor outcomes with dental implants include:
Uncontrolled periodontal disease
Uncontrolled diabetes
Smoking
Grinding
---
Getting Started with Dental Implants
The process begins with a thorough consultation. During this appointment, your doctor will collect data, perform a physical evaluation, and ask questions about your medical history. The consultation also gives us an opportunity to outline treatment options that suit your budget and needs. We can also discuss anesthesia or sedation options for your comfort.
Technology matters when planning for your dental implant surgery. At IEOMFS, we take advantage of 3D imaging with our CBCT and 3-shape scanner to help plan for your dental implant for the most successful outcome.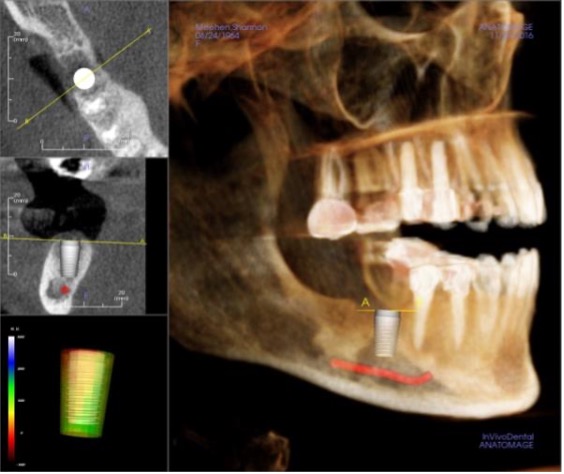 Tooth replacement with dental implants requires teamwork between your general dentist and us. Typically your general dentist will recognize the need for tooth removal and replacement and refer you to our office for surgical care. As specialists, we do all the surgical work (removal of teeth, bone grafting, placement of implants). After 4 months of healing from implant placement, your dentist will deliver the tooth.
---
Post-Op and Recovery Timeline
Your recovery from dental implant procedures depends on the extent of treatment. In general, implant placement is not very painful, nor is the recovery extensive. Most patients are back to a normal daily routine in less than 2-3 days.
---
Frequently Asked Questions
---
You're in Good Hands with Our Doctors
Inland Empire Oral & Maxillofacial Surgeons has a reputation for clinical excellence, warm and welcoming patient care, and best-in-class technology. Our entire staff is committed to providing you with a smooth and comfortable experience, ensuring your safety while helping you achieve full restoration of your oral and facial health. To schedule a consultation, we invite you to contact us at one of our many locations.