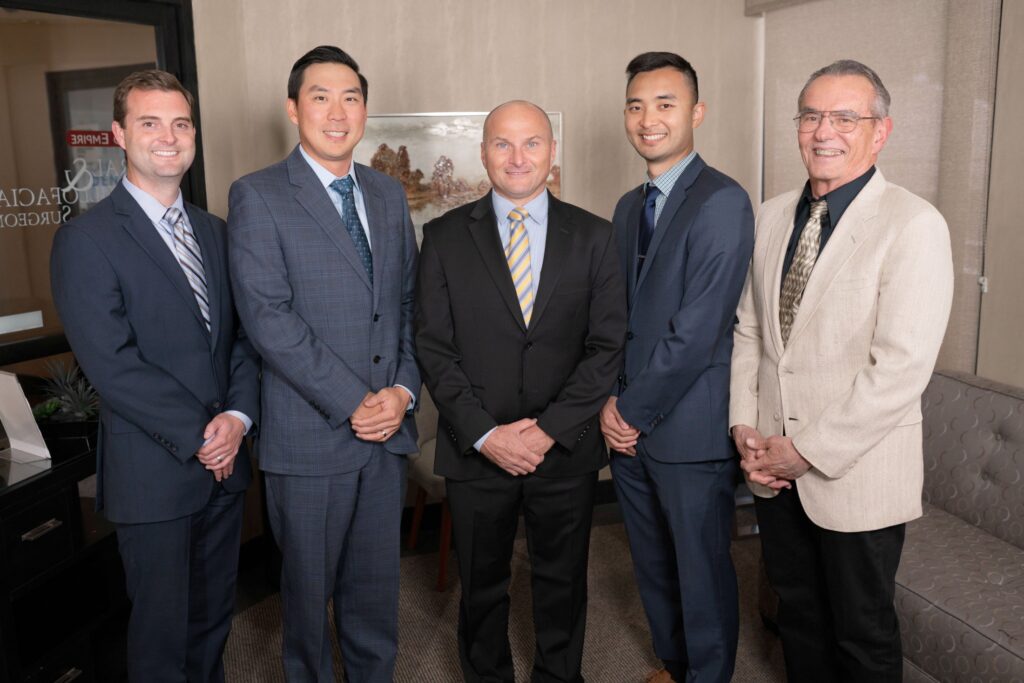 Oral and maxillofacial surgery requires up to six additional years of hospital-based medical, surgical and anesthesia training after graduation from four years of dental school. Find out more about our unique specialty here.
Dr. Dudziak, Dr. Choi, Dr. Hicke, Dr. Paxman, Dr. Kim and Dr. Hanna practice a full scope of oral and maxillofacial surgery with expertise ranging from dental implant surgery and wisdom tooth removal to orthognathic/jaw corrective surgery. This also includes techniques designed to rebuild bone structure with minimal surgical intervention and optimal patient comfort. We can also treat facial fractures and diseases of the mouth.
The Top 8 Things You Need to Know Before Choosing Your Oral Surgeons
A Statement From Our Doctors
I hope you find this report to be informative. I encourage you to take advantage of an initial personal consultation with me at Inland Empire Oral & Maxillofacial Surgeons – either to begin your process of oral surgery options or to obtain a second opinion on the recommendations given by another doctor. At Inland Empire Oral Surgeons, we understand that there is much to consider when choosing a new oral surgeon. We would love to answer all your questions, go over treatment options, and help make the best possible decision when choosing your oral surgeon. I know there are more things you should know before committing to a plastic surgeon. We want you to be confident with the information that you now have will help you in choosing the right surgeon for your needs and wishes. More importantly, please know that we are always available to answer your questions.
If you would like to know more about any of the information we've included in this article, feel free to call our friendly and knowledgeable team.
Our Mission Is To Provide The Highest Quality Of Care Available For Our Patients.
Our surgeons are dedicated to providing comprehensive care that encompasses the full scope of our specialties. Drs. Dudziak, Choi, Hicke, Paxman, Kim and Hanna are oral and maxillofacial surgeons providing an array of surgical services from our offices located throughout the Inland Empire and San Bernardino Valley area. We specialize in surgical procedures of the mouth and jaws, which range from wisdom teeth extraction, dental implants , bone grafting , orthognathic or jaw corrective surgery, TMJ surgery, facial trauma, oral pathology and more. We are happy to provide sedation and emergency care upon request.